You can download all of the standard EDI specs either in text format or as OpenAPI 3 files in JSON/YAML format. The downloaded EDI specs can be used as EDI documentation and shared with partners or team members to create interactive mapping documents or generate clients/mocks in any programming language.
The downloaded EDI specs can also be used as the base for any amendments required when supporting partner-specific formats. All custom changes to an EDI spec can be reimported as a new model and used to overwrite the model that is automatically matched to an EDI message when analyzing it or converting it to JSON.
Navigate to the Download EDI Specs page and select the EDI standard/substandard and the EDI model/version to view an EDI spec.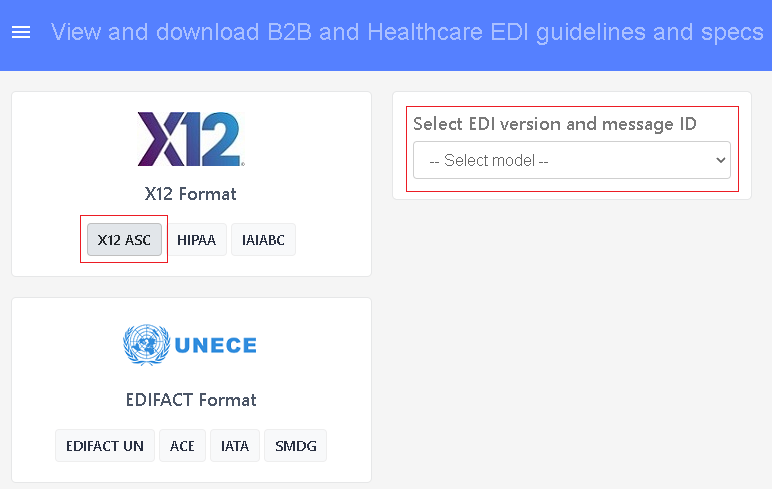 When an EDI model is selected, all EDI guidelines are loaded in a table below it by Message ID. This ID is the transaction ID as defined by the selected EDI standard.
Click on a Message ID to display the guideline.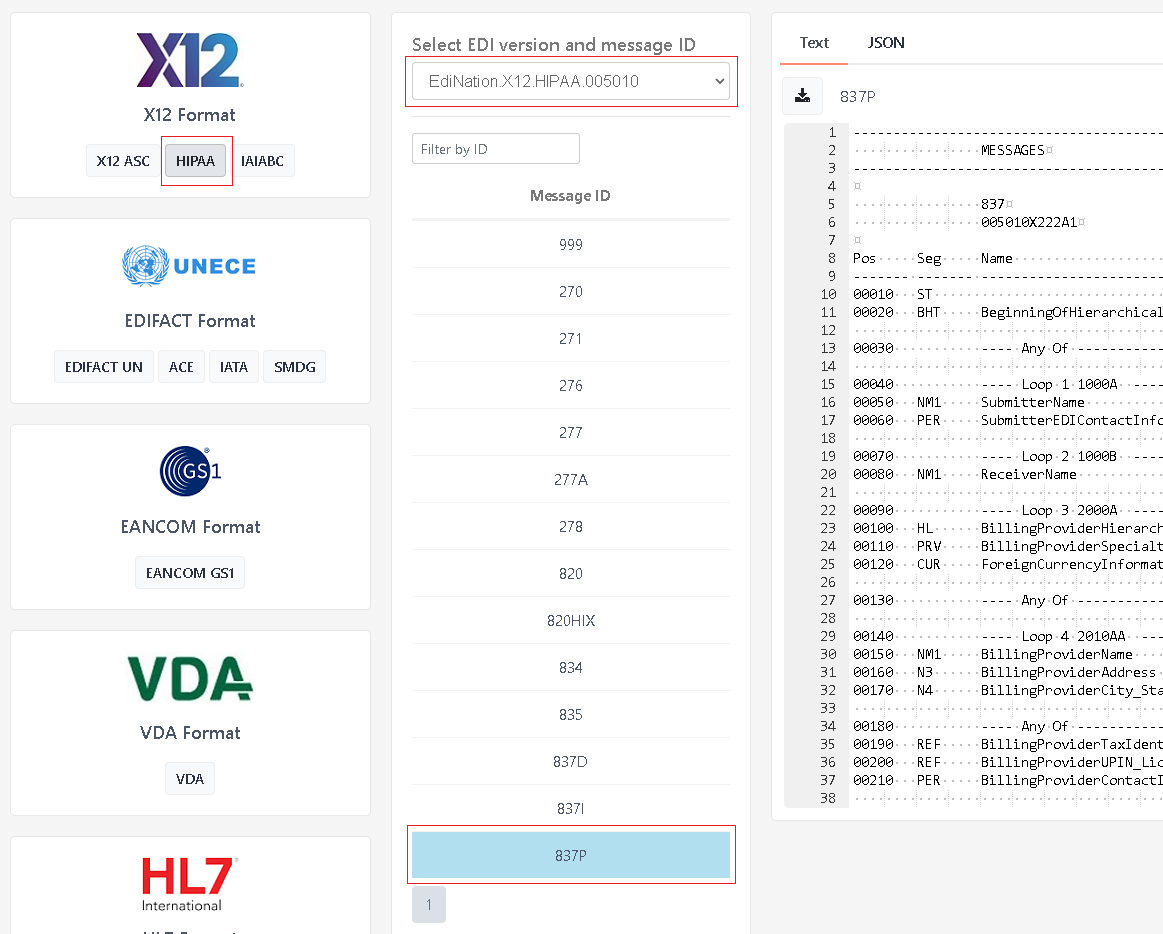 The corresponding EDI guideline is displayed in text format and in our proprietary OpenAPI EDI format. To download the EDI spec click on the download button.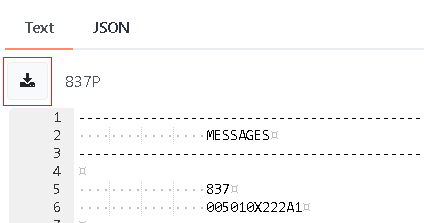 EDI specs are available for the following EDI standards:
X12 ASC
X12 HIPAA
X12 IAIABC
EDIFACT UN
EDIFACT ACE
EDIFACT IATA
EDIFACT SMDG
EANCOM GS1
HL7
VDA
NCPDP TELCO
NCPDP SCRIPT