Generate X12 or EDIFACT acknowledgments
With EdiNation, you can automatically generate configurable EDI-compliant acknowledgments - TA1, 997, or 999 for X12, and CONTRL (technical and functional) for EDIFACT.
To begin, navigate to the EDI Translator page. Then upload an EDI file by selecting a local file.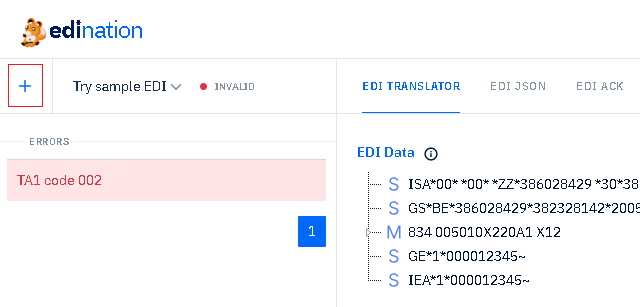 Then navigate to the EDI ACK tab and review the acknowledgments.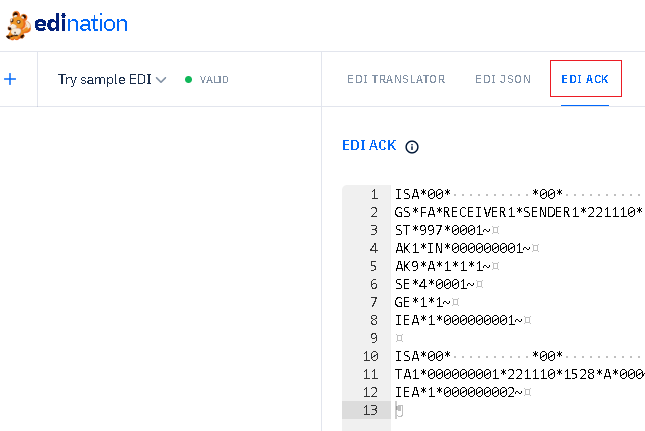 Both acknowledgments are displayed in the same editor. You can edit or download them.
Generate X12 999 acknowledgments
By default, the generated acknowledgments for X12 are TA1 and 997. If you want to generate TA1 and 999 instead, configure this in the settings.
Open the setting button (the settings button is in the top-right corner)

Enable the Set X12 ACK to 999 setting, and then click the Save button.